School Improvement Website
Built a custom WordPress site with a ecommerce store that accepts credit card payments and creates licenses in the companies application on completion.
Built a Custom WordPress Theme
Built Custom WordPress Plugins
Connects Customers Licenses to the Product (Edivate)
Custom Store for License Purchases
Made possible the ability to purchase LumiBooks
Check out the site at http://www.schoolimprovement.com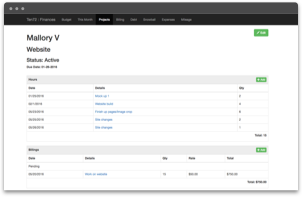 Finance Web Application
I tried multiple budget apps for my phone. None of them actually did what I hoped they would. So I created my own.
Tracks Expenses and Income
Tracks Miles and Business Expenses
Project Manager for Clients
Invoice Generator
Debt Snowball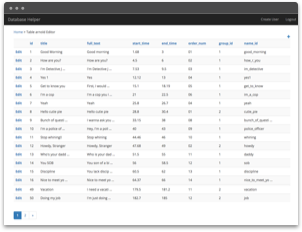 Database Editor Application
Created a custom database editor that makes it possible to edit database tables for multiple web applications.
Login from anywhere to edit apps
Add, Edit, and Delete web content on the fly
Easy interface to find what you need to edit fast
Easy to add additional applications
Edit multiple sites with ease